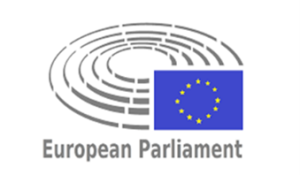 We are proud to announce that the 6th Edition of the European Health Tourism Industry Summit will take place in the European Parliament in Brussels, on Thursday 8 December 2022, from 13:00-15.00 CET.
It is an honour and privilege for us that the event will be hosted by the Member of the European Parliament MEP István Ujhelyi, Vice-Chair of the Committee on Transport and Tourism, Member of the Committee on Environment, Public Health and Food Safety, and Special Ambassador of the UNWTO. It will be a closed and by-invitation-only B2G event gathering public officials and industry experts to establish personal contacts over fruitful conversations about challenges and opportunities in building up destinations of health.
For many years, HTI events have gathered organizations and delegates from more than fifty countries, high-level public officials and professionals in medical, thermal and wellness tourism. The 2021 online edition brought together stakeholders devoted to reinforcing the development of Europe as a health destination and showcasing great examples of health tourism destinations. Once again, we are proud of hosting leaders of our European partners such as the European Spas Association (ESPA), European Historical Thermal Towns Association (EHTTA), European Association of Private Hospitals (UEHP) and other prominent organizations over a leadership networking session.
PROGRAM
Welcome Note by MEP István Ujhelyi
Jordi Solé, Member of the European Parliament
Elena Kountoura, Member of the European Parliament
Lina Gálvez Muñoz, Member of European Parliament
Health as a new currency
Alessandra Priante, Regional Director for Europe, World Tourism Organisation (UNWTO) – video message
Eduardo Santander, CEO, European Travel Commission (ETC) – video message
Thomas Segretain, Policy Officer, Tourism Unit, DG GROW, European Commission:
"Co-implementation of the transition pathway for tourism"
Lav Agarwal, Additional Secretary, Ministry of Health & Family Welfare, India – video message
David Boucher, Chief Partnership Officer, Bumrungrad International Hospital Bangkok, Thailand
Greetings by Ivana Kolar, Director, European HTI Summit
Csilla Mezősi, Secretary-General, European Spas Association (ESPA)
Simone Zagrodnik, Executive Director, European Historic Thermal Towns Association (EHTTA)
Special Guest: Julia Simpson, President & CEO, World Travel & Tourism Council (WTTC)
Partners
With ESPA as Organizational Partner, the Croatian National Tourism Board as Event Partner and Croatian Airlines as an official Airline Partner, the Foundation of Healthcare and Wellness Promotion, India will be the official EHTI Summit Networking Partner hosting the event cocktail and promoting international collaboration among health tourism destinations.