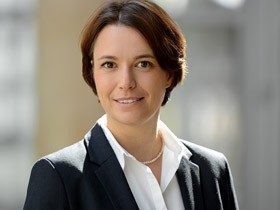 Simone Zagrodnik, Executive Director
European Historic Thermal Towns Association
Simone studied business and tourism at the Cologne Business School (Cologne, Germany), graduating in 2002. With a specialisation in destination marketing, she worked for tour operators and companies in Germany and Northern Thailand. Simone developed her career in the German town of Wiesbaden, also known as the "world spa city of the 19th century". As Head of Marketing and Deputy Managing Director with Wiesbaden Congress & Marketing GmbH, she gained 15 years of experience in health and cultural tourism, discovering her enthusiasm for the thermal heritage in Europe. After having engaged and participated in the development of the European Historic Thermal Towns Association (EHTTA) from a members' perspective for almost a decade, Simone was appointed as Executive Director of the EHTTA in 2020.
The Association, certified as Cultural Route of the Council of Europe, liaises with various European and International associations and networks and has just recently organised the International Congress on Thermal Tourism in Ourense (Spain) with the participation of UNWTO.