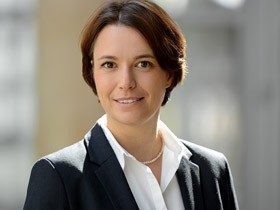 EHTTA Executive Council Member, Head of Marketing, Wiesbaden (Germany)
Since 2008 she has been the Head of Marketing and Deputy Managing Director with Wiesbaden Marketing GmbH. Known as the "world spa city of the 19th century", Wiesbaden has a rich thermal heritage and is traditionally linked to health tourism.
Born and raised in the South of Germany, she took her A-levels in the small thermal town of Bad Säckingen in 1996. After one year in the United States of America, she studied business and tourism at the Cologne Business School (Cologne, Germany), graduating in 2002. With a specialism in destination marketing and with a special interest in eco-tourism, she worked for tour operators and companies in Germany and Northern Thailand. In 2005 she was given the opportunity to work in destination marketing for a German city: Wiesbaden.
As a member of the Executive Council of EHTTA (European Historic Thermal Towns Association), Simone Zagrodnik has been in charge of the marketing and communications team since May 2018. The development of the networking activities as well as the marketing and involvement in projects related to thermal heritage in Europe are the primary focus of the team's work. In addition, linking our thermal destinations to the tourism industry and the stakeholders within the Association is essential, as EHTTA is recognized by the European Commission as the "European Route of Historic Thermal Towns" (a Cultural Route of the Council of Europe).