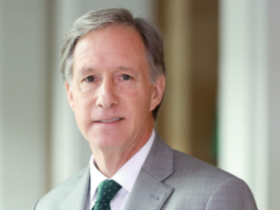 David T. Boucher, MPH, FACHE; Chief Partnership Officer; Bumrungrad International Hospital, Bangkok
David Boucher has worked in healthcare for over 40 years, the last two years as Chief of Service Excellence with Dubai-based Aster DM Healthcare.  Prior to that David served as Chief Business Transformation Officer at Bumrungrad International Hospital in Bangkok, Thailand.  Between 2000 and 2017, he served as an executive of BlueCross of South Carolina. From 2012-2017, David served as President of UCI Medical Affiliates in Columbia, SC.  In that capacity, he managed 80 retail medical care centers- treating over 740,000 patients in 2017.   From 2006 through 2016, Mr. Boucher also served as President of Companion Global Healthcare, Inc. – the world's only medical tourism facilitator owned by a major health insurer.  Prior to 2000, David served as CEO at several hospitals in the U.S.
Mr. Boucher earned his BS degree from Slippery Rock University (PA) and a MPH from the University of South Carolina; he has been named a distinguished alumnus by both institutions.
David has been quoted in over 250 newspapers and journals including The Wall Street Journal, New York Times, The Economist, U.S. News & World Reports. He has been interviewed on NBC Nightly News and Fox Business News.  He as delivered lectures on disruptive innovation in healthcare at Harvard Business School, Yale School of Management, and Harvard Medical School.