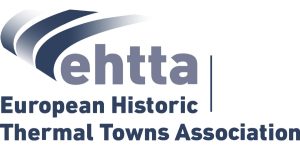 The European Historic Thermal Towns Association is delighted to announce its next important event when the Association will be working with the UNWTO as part of its 2023 work package. The International Congress on Thermal Tourism will be held in the French town of Nancy and will be linked to the annual 'International days of Thermalism and Wellness' taking place from 8th to 10th November 2023 at the same time.
The host city of Nancy is opening a new thermal complex in spring 2023, after a 100 million Euro programme of investment. The long-awaited "Nancy Thermal", based on a 1910s complex in the heart of the Ducal city, also known as the Place Stanislas, a UNESCO World Heritage Site, provides the organisers with a good reason to welcome international delegates to a thermal congress.
The European Historic Thermal Towns Association is an Affiliate Member of UNWTO, and significantly is the
only Cultural Route of the Council of Europe to be associated with UNWTO.
More details about the 2023 International Thermal Congress in Nancy (France) can soon be found here.
EHTTA's Media Release is available here.