The Organizing Committee of MedTour Journey 3.0 – International Conference & Networking «Management of the patient. International experience» is inviting you to join the "Networking on the beach" at Albena Resort in Bulgaria! The event will be held on June 21st, 2021, in a hybrid event format: live & online!
This time we are NOT going to use not Zoom. It will be held on a special online event interactive platform with virtual Stage, booths and B2B online video meetings during the Conference. The language of the event is English (with Russian subtitles) and streaming on YouTube and Facebook.
To book your seat online, please click at https://hopin.com/events/networking-on-the-beach
This is a short instruction how to register (from your desktop):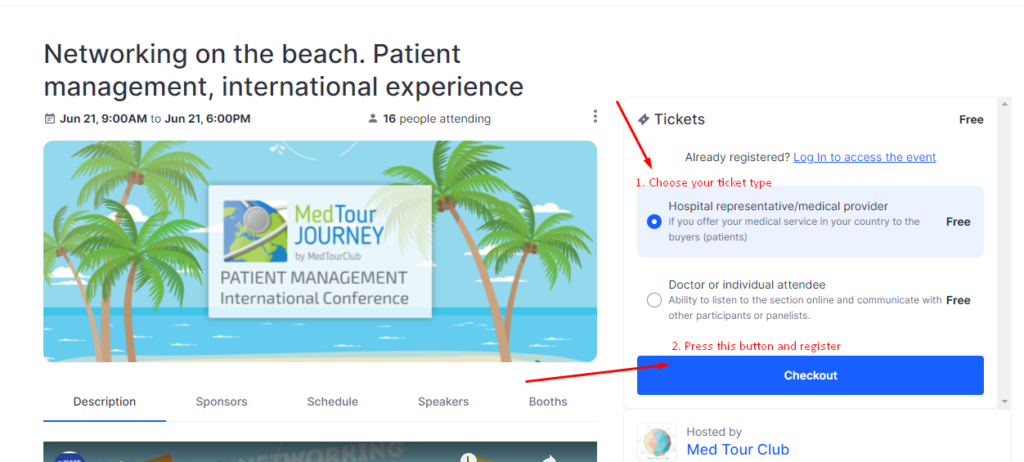 After the registration you will be able to learn more about the programme, participants and speakers.
During the event, you will be free to ask questions to the participants via Chat, and there will be a possibility for video calls between the participants!
We are looking forward to seeing you at the Conference on the 21st of June!
Find out more HERE!