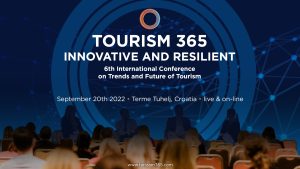 The 6th International Conference on Trends and Future of Tourism "Innovative & Resilient" will be taking place in Terme Tuhelj, Croatia on September 20th 2022. This important annual tourism gathering will bring together eminent speakers and top tourism experts who will share their insights on the current challenges faced by the tourism sector and how to connect through tourism successfully in the period ahead. If you are interested in learning more about what to expect at this conference, keep reading!
Some of the topics that will be covered include:
– Strategic response to major challenges in tourism
– Essential transformation to face the future
– Sustainable and resilient tourism
– Design thinking and innovative products
– Tourism, business and life
– Politics and global collaboration.
If you are interested in attending this conference, we invite you to join us live in Terme Tuhelj Croatia or online. We look forward to seeing you there!
Details and speakers are available by clicking here.
Hurry up and reserve your place to the conference here.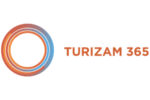 TOURISM 365 connects politics, big businesses, and small tourism companies – strategy, experience, and best practice cases. It brings current analysis, discussions, and suggestions on how to do business in challenging times, develop sustainable tourism, and create a new tourism future.
WATCH THE RECAP OF LAST EVENT: The 5th Conference TOURISM 365