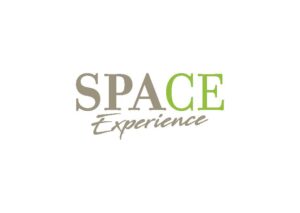 SPA-CE EXPERIENCE, the first and only B2B event for Spa and Wellness tourism focused on promoting natural and thermal Spa resorts and Wellness Centres in Central Europe, is a boutique and unique platform for networking and discovering the region. The primary purpose of the SPA-CE trade show is for the most important providers of Spa and Wellness services from Central European countries to meet with tour operators, tourist agencies, representatives of insurance companies, and other potential buyers of their services.
This year it will take place in Terme 3000, Moravske Toplice, from September 28th to 30th, 2021. It will be organized as a live event, but with the possibility to attend virtually. Representatives of international agencies will start by visiting selected Slovenian health resorts; Therme Laško, Terme Dobrna, Terme Zreče and will finish at Terme 3000 – Moravske Toplice, where business meetings will also take place on September 30th.
SPA-CE EXPERIENCE or Making Business in a Personal Way
After a year of online and virtual meetings, now it's time to meet live again! SPA-CE is a boutique B2B event offering a different experience. Face-to-face business development is acknowledged as the most successful form of building a personal and direct relationship with exhibitors. SPA-CE is the workshop that emphasizes the importance of personal contact. Its core comprises pre-scheduled meetings between providers and hosted buyers that, when realized, always put a face to the name of your potential new business partner!
Who is attending SPA-CE?
BUYERS: tourist agencies offering spa services, tour operators, the organizers of incentive trips, representatives of insurance companies, healthcare institutions, medical travel providers, and others looking to discover spa & wellness offers of Central Europe are eligible for hosted buyer status. Each year around 80 % of hosted buyers are new!
SUPPLIERS: natural spas and thermal spas from Central Europe, wellness hotels, resorts and centers, providers of wellness services, tourist destinations with the spa offers, and providers of cosmetic and medical services & equipment looking to present their offers and establish new business contacts. More than 30 exhibitors join the exhibition floor each year!
Would you like to learn more? Check https://www.spa-ce.si/
ESPA Congress promoting "Think Green – Be Active – Stay Healthy"
At the same time and location, and well-coordinated, another fabulous onsite event will take place: the annual Congress of the European Spas Association – ESPA, will welcome leaders of national spa organizations across Europe. This year's theme, "Think Green – Be Active – Stay Healthy," has been chosen to address the major challenges after COVID-19 in the tourism sector, especially medical tourism. Some of them relate to sustainability and improvement of a responsible and healthy lifestyle for all citizens and special rehabilitation programs in safe, green destinations with improved hygiene measures.
The Congress program is available HERE and the brochure HERE.
Registration fees: onsite participation 175 EUR / online participation 95 EUR.
More details are available at https://www.europeanspas.eu/en/congress