Energy Clinic is an exclusive international center for the well-being of body, mind and inner self, focusing on revitalization and restoration of energy and feeling of complete relaxation, balance and enjoyment. In 2000, Energy Clinic was founded by Zdeslav Radovčić, an enthusiastic acolyte of oriental healing techniques. In 17 years, we have evolved from a couple of enthusiastic acolytes of oriental healing techniques to a market leader in central and south-east Europe, with a healthy appetite for more. Today, Energy Clinic offers a rounded, comprehensive spa and wellness experience coupled with full strategic and infrastructural support. We also use and re-sell high-end health and beauty brands such as Sisley, Babor, Thalgo and others.
Energy Clinic, a Croatian brand, successfully implements wellness and spa operating systems in well respected hotels in Croatia and in Europe for 17 years. For a long-time, it is also a recognized spa franchise as in several European destinations. In addition, Energy Clinic is a member of the largest international medical tourism association – MTA and the largest Croatian health cluster within Croatian Chamber of economy.
The most demanding guests can now enjoy wide variety of exceptional services provided by Energy Clinic in all 15 locations: in the Adriatic Luxury Hotels Group in the Dubrovnik region at the Hotel Excelsior, Hotel Dubrovnik Palace, Hotel Bellevue, Hotel Grand Villa Argentina, Hotel Kompas, Hotel Croatia, Hotel Odisej, and Villas Sheherezade, Orsula and Agave, and in the Kempinski group, at the Hotel Atlantic in Hamburg, Germany and in Croatia: Hotel Adriatic in Umag, Relais & Chateaux Hotels Meneghetti in Bale, Hotel Ola in Seget Donji and Pierre & Vacances Premium in Biograd na Moru.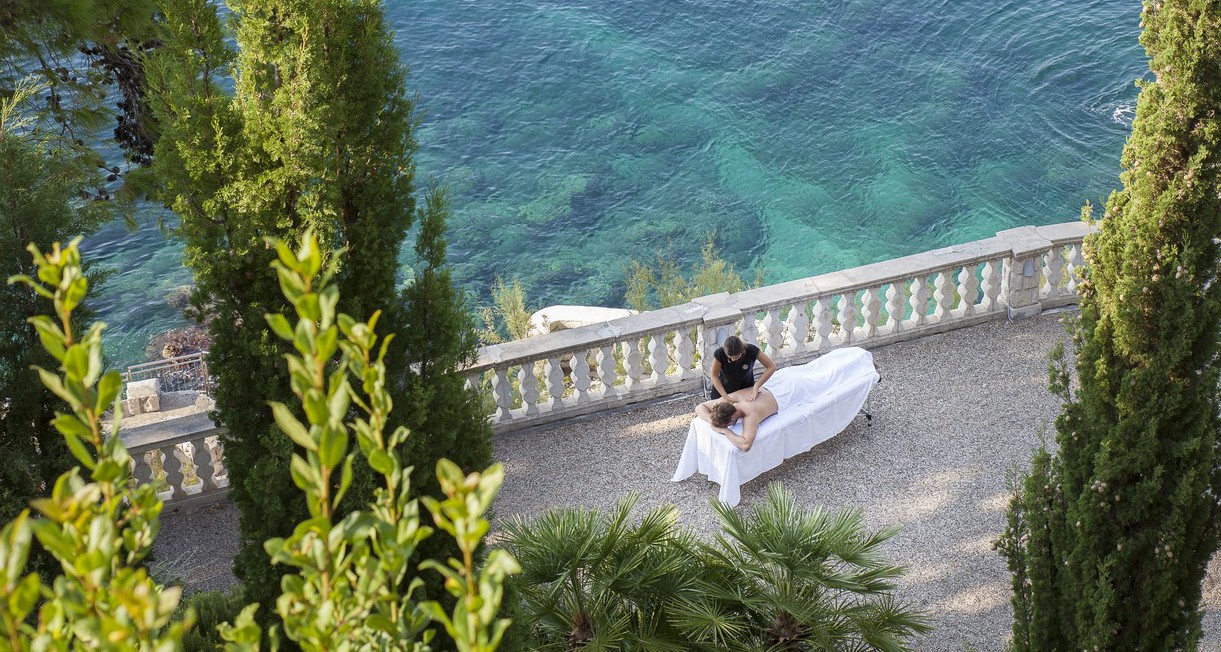 Mister Zdeslav Radovčić, CEO & Founder of Energy Clinic, says: "Body energy and spirit in this busy time is very important to renew. It`s what our lives is lacking in these times as the relentless, supercharged pace of modern life invades and fragments even our leisure time. And it`s not just the tempo; life today requires attention and focus at all times, making our minds jump from one complex challenge to a completely different one in a matter of minutes, slowly but steadily depleting our energy levels until harmony is lost and until our inner selves are no longer aligned with our bodies".
Restoration of that mindfulness, balance and alignment through a unique, holistic and fundamentally natural approach is exactly what we do here at Energy Clinic.
In those 17 years, we have grown into a strong regional market leader and a wellness brand to be recognized globally. In the following years, we will grow some more, but whatever the future brings – we will stay true to our promise: always provide only the finest wellness experience.