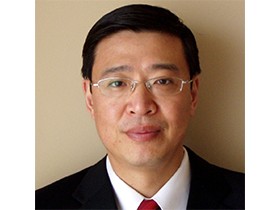 Dr. Zilin Wang, Physician CEO, W.M.D, Heart Care, USA
Dr. Zilin Wang is a Physician CEO for W.M.D, Heart Care, LLC and a noninvasive cardiologist in MS. Dr. Wang was a Chief of Medicine and a member of the Executive Medical Staff Committee at Madison County Medical Center, a physician at Canton Cardiology Clinic in Canton, MS. He has been practicing in Heart Care Plus in Flowood, MS since Sept. 2009. He has held positions at various clinics across the country in New York, California and Wisconsin. While in New York, he was an attending cardiologist and Director of Correlative Cardiac Imaging and Physician Executive Board member with Bassett Healthcare System where he made various executive decisions and managed operations of over $20 million.
Dr. Wang received his medical doctorate from the Harbin Medical University in China, and completed residencies in internal medicine at the First Teaching Hospital, Norman Bethune University of Medical Sciences, Changchun, China, and at Stony Brook University, Stony Brook, NY.  He also completed fellowships in invasive cardiology at Kitasato University Hospital, Sagamiono, Japan, and in noninvasive cardiology in The Third Teaching Hospital at Norman Bethune University of Medical Sciences. In Indianapolis, Indiana, he completed a fellowship in cardiac imaging at the Heart Center of Indiana.
During his 20 years practice, Dr. Wang has gained not only clinical experience but also different levels of administrative experience, from medical practice management to hospital and health care system to physician network.  He has strong interpersonal communication skill, understanding the major trends in healthcare and management care and is adaptable with strong collaborative management style and negotiation skills. Dr. Wang has developed a team player attitude and uses creative thinking in our complex medical system.  As a cardiologist, he has built up and maintained a strong referral network in Metro Jackson area.  Other strengths include being able to multi-task often conflicting projects and meet their deadlines.  He is an effective leader, encouraging and disciplining his team to accomplish difficult and complex tasks in a timely manner. In his private practice, as well as large healthcare systems, like Bassett Healthcare System and Kaiser Permanente, Dr. Wang has participated in cost control, budget planning and execution, protocol set-up and monitoring as well as regular board meetings.  He has experience in hospital and clinical acquisitions, clinic/department shut-down, physician recruitment, EHR implantation, medical equipment like CT and MRI purchasing, various programs (like outpatient lipid management program, CHF program, Hypertension management program, obesity management program, Home cardiac rehab program, etc.). As a Cardiac Imaging Director in Bassett Healthcare System, Dr. Wang has built a successful cardiac imaging center.  In past eight years, he has run his clinical practice, he has successful developed and tested his plaque burden reduction treatment model. In past 8 years, eighty percent of his patients have had plaque regression, the heart attack rate and stroke rate have dramatically reduced. He has also built a network in many hospitals in China.In 2013, He has founded and operated Agape Medical Tourism Center in Mississippi and Agape Healthcare Consultant& Management company in China. Agape Medical Tourism Center has been seeing patients from China. Patients have option to be treated by doctors in China or in USA via online after initial assessment.Dr. Zilin Wang has been invited to be a speaker and consultant and visited 23 hospitals and many companies and government agencies in China. He has served as a consultant in some companies in China. Due tothis success, Dr. Wang was invited to be a speaker at 8th World Medical Tourism &Global Healthcare Congress in Orlando, FL from 09/27-30/2015 and in Guilin, China from 11/14-17/2015. In August, 2016, November 2017 and Dec.,2018, Dr. Zilin Wang has won the Governor's award on Export Champion three years in a row. His company is currently being promoted globally by Department of Commerce in South region and Mississippi Development Authority as a medical tourism destination. Dr. Zilin Wang was invited as a speaker for Mississippi Association of Self-Insured (MASI) in March 2017. The company is in the process of building 10 cardiovascular diseases and Diabetes Centers in major cities of China.
Dr. Zilin Wang has been appointed as a member of the Medical Council of the Global Surgeons Foundation in 2018. He has also been selected as a participating investigator in TACT2 trial in 2018. He has working with governor's office in healthcare related projects.