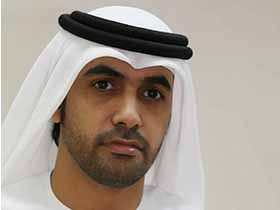 Special Interests Tourism Manager, The Department of Culture and Tourism – Abu Dhabi
Saeed Al Dhaheri is the Special Interests Tourism Manager at the Department of Culture and Tourism – Abu Dhabi (DCT Abu Dhabi).
Al Dhaheri overseas the development of niche market projects for the Department. He is credited with advancing the Department's Medical Tourism strategy, having made significant key achievements already in a sector which has only recently been added to DCT Abu Dhabi's strategic remit. He also presided over the development of DCT Abu Dhabi's visitor information service for the last six years.
Having joined DCT Abu Dhabi in 2003, currently oversees a specialist 'Tourism Special Interest' team and one of his latest achievements include bringing the Medical Tourism Association to Abu Dhabi to focus on developing Abu Dhabi as a preferred destination for medical treatment. Al Dhaheri is also credited with overseeing the implementation of a new 'Medical visa' for visitors arriving in Abu Dhabi to take advantage of the medical facilities and expertise in the emirate.
During his DCT tenure he has also overseen the development of Abu Dhabi as a world-class home-port and port-of-call capacity for the Cruise sector, by driving its credentials in key regional and international cruise markets.
Al Dhaheri holds a Masters of Communication on Tourism and Culture from the UAE's Zayed University.