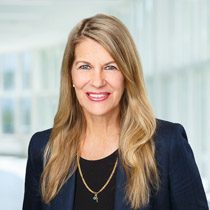 Commissioner CSR & Director Medical Tourism Segment, ITB Berlin, Germany
Rika Jean-François, holding a cum laude master degree in Social Anthropology and Iranian Studies of the Free University of Berlin with an expertise on ethnic identities, sustainable development and diversity issues has been actively engaged in tourism since her early days when she had been working as a historical guide and coordinator with an incoming agent in Greece. In Germany she worked at the Free University of Berlin's foreign student office, additionally qualified in quality management, evaluating social aid workers with the German Development Service. She than joined an event organization company organizing mainly medical conferences throughout Germany. Working for ITB Berlin since 2004 she started building up the fair's Corporate Social Responsibility, advocating  sustainable tourism, coordinating and planning all CSR-related events at ITB and speaking at responsible tourism events internationally.
Additionally, Ms. Jean-François became an acknowledged jury member of international responsible tourism contests and is a board member of the PATA (Pacific Asian Travel Association) and the its Sustainability Committee as well as of the IGLTA Foundation und The Code of Conduct. At ITB, she is also heading ITB's official Partner Country program and has recently spearheaded the development of ITB's Medical Tourism segment in cooperation with their partner Diversity Tourism.
She is very passionate in her job and has three daughters.