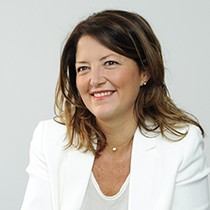 Government Affairs Director, WTTC – World Travel & Tourism Council
Lola is the Vice President for Government Affairs at WTTC. She has over 18 years' experience as EU Affairs & Communications Advisor in Brussels, providing strategic advice, analysis, representing and promoting the interests of private and public organizations in the travel and tourism, aviation and other sectors.
Closely working with the travel industry, policymakers, consumer groups and other relevant stakeholders. Lola speaks five languages and is an enthusiast and driven individual, passionate about people.