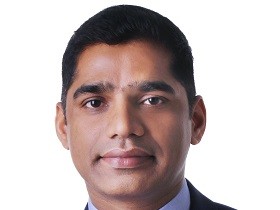 Managing Director & Global Head of B2G Dubai, UAE
Jai Verma is the Managing Director & Global Head of B2G (Business to Government) based in Dubai, United Arab Emirates. His responsibilities include the P&L, strategic planning and development of B2G to focus on the government business globally.
Cigna B2G segment focus on providing health cover for diplomatic missions/ government sponsored students and people traveling for treatment around the globe. Prior to this he was responsible for the P&L of Middle East and North Africa region for Cigna International. He has more than nineteen years of executive experience in the rapidly growing international healthcare industry with leading multinational organisations like Aetna International, UnitedHealth Group, Mercer Consulting (Marsh & McLennan Group and Allianz AG.
Prior to joining Cigna he served as Regional Director MEA & Head of strategic development in Aetna International based in Dubai. Prior to that, he served as the Regional Vice President- Asia, Middle East and Africa in UnitedHealthcare International.
His 19 years of experience has covered multiple industries and countries and has allowed him a first-hand experience of new market development in Asia Pacific, Middle East, Africa, Europe and the United States. He has been involved in the structuring, selection and management of regional and local business development, distribution & operations teams. He developed market entry strategies for new business and also worked on rebranding of existing services to shift market perception. He has hands on experience in Strategic Alliances, M&A activity, Provider Network Development and Employee Engagement Campaigns.
Mr. Verma completed his Executive Development Program from The Wharton School of the University of Pennsylvania. He also completed numerous leadership programs organized by Mercer, UnitedHealth Group, Aetna and Cigna.