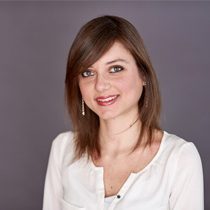 Secretary General, UEHP – European Union of Private Hospitals
Graduated in Italy and Belgium, and trained at international level, Ms Ilaria Giannico holds an Advanced Master in Interdisciplinary Analysis of European Construction and a Second level Master Degree in Healthcare Management and Hospital administration. She speaks four languages.
Ms Giannico joined UEHP in July 2016. She is experienced in EU Affairs and EU
funding programmes. Her professional background includes the collaboration with the Belgian-Italian Chamber of Commerce and the activity at Confindustria Delegation to the EU, working in close relationship with the EU institutions.
Ms Giannico regularly speaks at International congresses and forums bringing the voice of private hospitals in Europe at the heart of the most influencing policy discussions on the future of healthcare.