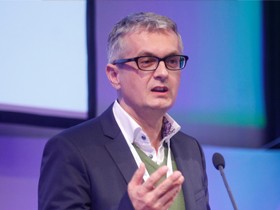 Municipal Mayor of Municipality Krapinske Toplice
Ernest Svažić spent most of his career in the field of tourism in Krapina-Zagorje County. He ran the sales department of Terme Jezerčica for six years and after it he was a marketing manager at Terme Tuhelj. In the year 2012 he was appointed the director of the Krapinske Toplice Tourist Board, and in the 2013 and 2017 elections, he was elected Municipal Mayor of Krapinske Toplice.
During 2011 and 2012 he served as the President of the Croatian Wellness Association of Croatian Chamber of Economy – Tourism Department. Ernest Svažić was the moderator of the second and fourth HTI Conference.