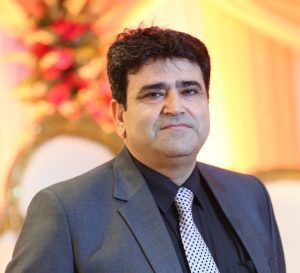 Mr. Dalip Kumar Chopra, President of Foundation of Healthcare and Wellness Promotion
A qualified healthcare professional with more than 36 years of experience in Healthcare Marketing, Administration, Medical affairs, services and operations management. A very strong business acumen in leading and managing healthcare operations, effectively delivering functions and achieving a higher rate of growth.
Extensive experience in conceptualizing and implementing SOPs, process improvement measures, resource allocation, costing and utilization in healthcare operations. Vast experience in hospital planning and OPDs, public relations, hospital management, general hospital operations, patient-related services etc. Possesses diagnostic, decision – making, problem solving and effective people management skills.
Worked as profit centre head in top leading hospitals of Delhi/NCR. At present, he is working very closely with FICCI (Trade Fairs Division)and SEPC (Services Export Promotion Council) for their Healthcare Initiatives in India and Abroad.
He is actively involved in Promoting India as the destination for Healthcare Services in countries worldwide by way of conducting B2C Exhibitions, CME programs, B2B meetings, OPDs , Press Meets, Leading delegations etc.