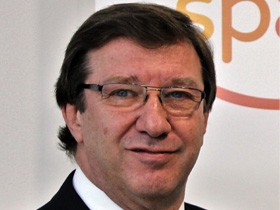 General Manager of the Spanish Health Tourism Cluster – Spaincares
Carlos Abella is the current general manager of Spaincares, oriented to position Spain as a Health Tourism destination and to facilitate the international commercialization of the hospitals, spas, hotels and travel agencies that belong to the Cluster. He joined the project in July 2017, after having participated in its constitution and development in 2014.
He is an EBA (Expert in Business Administration) graduate of the Polytechnic University of Catalonia, Spain, and has spent most of his professional career in the tourism sector, assuming various management positions throughout his more than 35 years in the sector. Among them are the General Marketing and Sales Department of the Husa Group, a Spanish hotel group with more than 160 hotels in 6 countries, President of SEGITTUR (National Society for the Management of Innovation and Tourism Technologies), a Spanish company attached to the Ministry of Industry, Tourism and Trade and responsible for the promotion of Spain through the portal www.spain.info, General Director of Marketing and Sales of Paradores de Turismo de España, a unique hotel chain in the world, with more than 90 establishments and the Operations, Marketing and Sales Department of Relais Termal, leader in the Spa sector in Spain.
He is a member of the Spanish Tourism Table and has participated as a speaker in several international events and as a collaborating Professor of Postgraduate and Master Courses at various Spanish Universities.